Hair Dryer (SP-2200K)
Trader

South Korea
Product Detail
Information
Hair Dryer (SP-2000L)
Features
The Weight is 50g. Itg us lighter in weight comared with other products that use the motors of same grade.
Seven-step adjustable sitch (can control wind speed in three steps, and temperature in three steps).
Highly resistant to everyday shocks, thanks to the antishock design.
A holding type cool shot button makes it possible to blow cool air instntly.
High-technology fan (noise and viration are reduced compared with other products of same grade)]
Compared with those products designed for professionals, the wind speed of this products is made two times faster, reducing the drying time by about 60%.
Thanksto its quick drying time, it is possible to dry the moisutre on the external surface of hair and on the scalp overall in a way that can retain the moisutre inside hair but removes the unnecessary moisture on the external surface, allowing hair to stay dry but bouncy.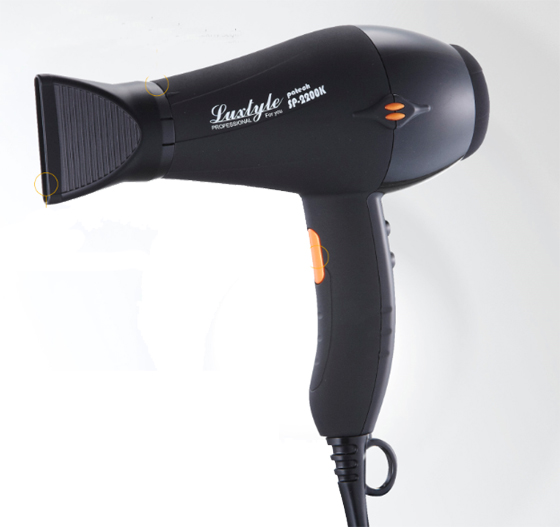 Specification
| | |
| --- | --- |
| Rated | 220V / 1800W / 60Hz |
| Motor | AC |
| Lifetime of motor | 800-1000 H |
| Weight | 520g |
| Wind Speed | 24.7 m/s |
| Temperature | 120°C |
| Cord length | 3m |
| Standards | 275 x 212 mm |